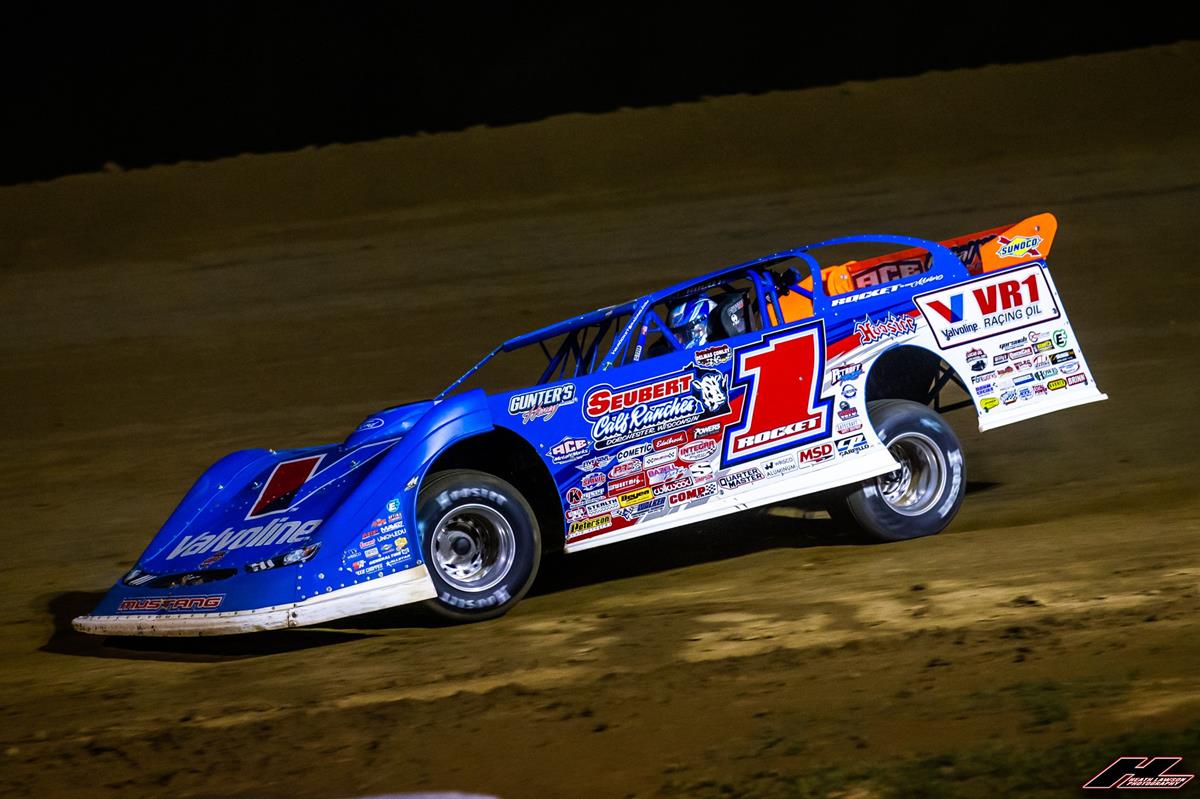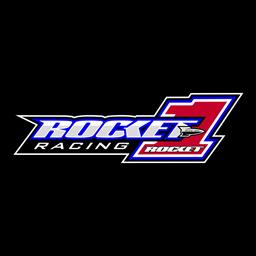 7/9/2022
---
Runner-up finish in Gopher 50 prelim at Deer Creek
Rocket1 Racing and Brandon Sheppard battled bad luck during last week's Lucas Oil Late Model Dirt Series swing through Iowa and Minnesota.
The weekend culminated with a bent racecar and the team headed back to West Virginia to build a new Valvoline / Seubert Calf Ranches No. 1 Ace Metal Works / XR1 Rocket Chassis / Durham Racing Engine Super Late Model.
"It was just a situation of being in the wrong place at the wrong time on Friday night at Deer Creek Speedway. We got collected in a wreck. We knew we had damage but didn't realize the full extent until Saturday, so we elected to head back to West Virginia to get a new car built for the upcoming month of racing," Sheppard said. "It was a disappointing weekend for us, but there's zero quit in this team, so we are regrouping and we'll be ready to hit the ground running on Thursday at I-70 Speedway.
Brandon Sheppard entered the Rocket1 Racing No. 1 Late Model into battle with the Lucas Oil Late Model Dirt Series (LOLMDS) on Wednesday evening at Davenport Speedway (Davenport, Iowa) for the midweek event on the quarter-mile oval.
With a third-place finish in his heat race placing him on the sixth row for the $10,000-to-win A-Main, Sheppard gained three spots in the 50-lapper to finish ninth.
To kick off a round of prelims on Thursday at Deer Creek Speedway (Spring Valley, Minn.), Brandon topped the 41-car field in time trials before picking up a heat win. After leading laps 1-19 of the feature, Sheppard raced to a second-place finish behind Chris Madden.
On Friday afternoon, Sheppard secured his spot into the final preliminary feature with a second-place finish in his heat. Rolling off sixth, Brandon was collected in a tangle on the opening circuit that ended his night. He was credited with a 23rd-place finish.
With preliminary points placing Brandon on the third row for Saturday's $50,000-to-win NAPA Auto Parts Gopher 50, Sheppard battled the handle on his ailing racecar throughout the 75-lap affair and ultimately crossed the finish line in the 20th position.
He is currently second in the latest LOLMDS point standings.
Full results from the week's action as well as the latest series standings can be found at www.LucasDirt.com .
Back to News