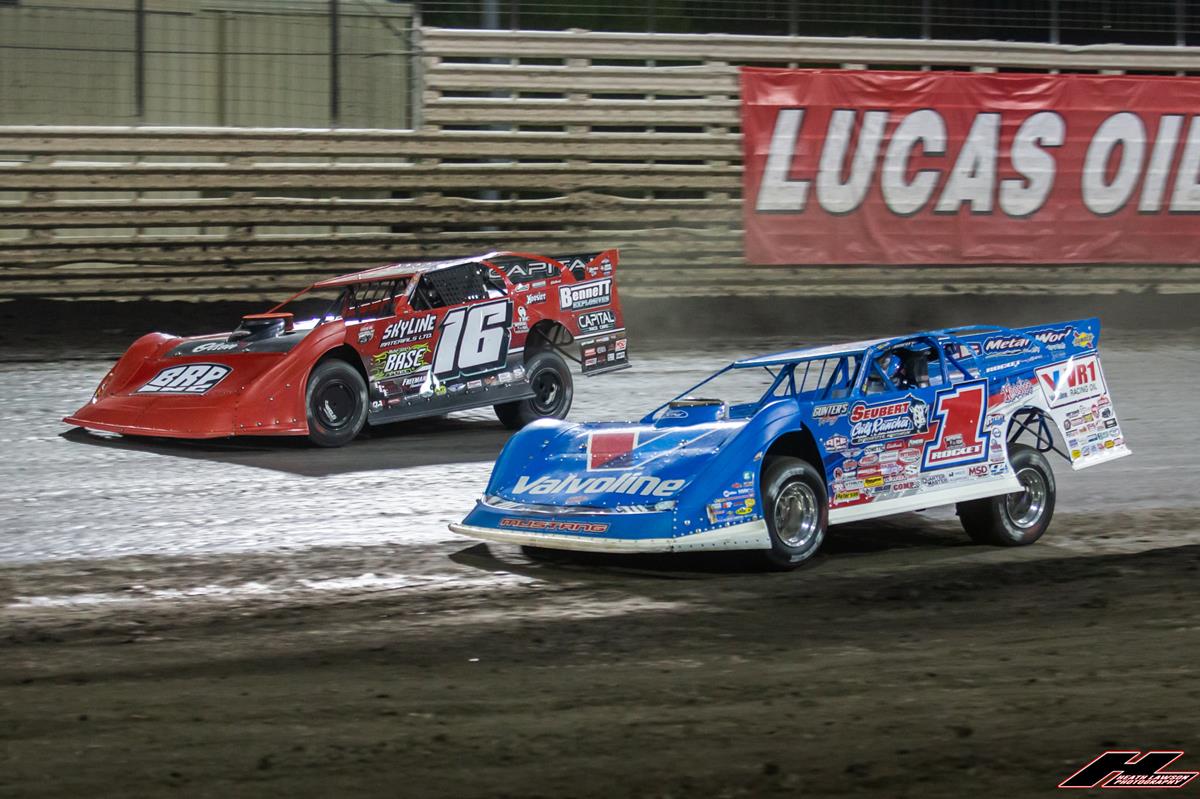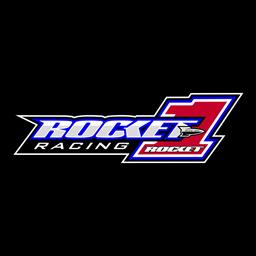 9/18/2021
---
Brandon Sheppard and Rocket1 Racing compete at Knoxville
Brandon Sheppard recorded a trio of Top-10 finishes during the 16th annual Lucas Oil Late Model Knoxville Nationals in the Rocket1 Racing / Valvoline No. 1 Seubert Calf Ranches / Durham Racing Engines-powered XR1 Rocket Chassis Super Late Model.
His weekend performance included a fifth-place finish in Saturday night's $50,000-to-win finale.
"We slipped back in the early in the finale on Saturday, but as we started to get some fuel burn off later in the race, I could really run that top, and it allowed me to pass some cars. We just weren't as good down the track as we needed to be, and that cushion didn't come in until it was too late to get to the front," Sheppard commented. "It was a challenging weekend. It was fun, but it seemed like the track was a lot more narrow than normal. We'll keep working to make this hot rod better and head off to the next one."
On Thursday, Rocket1 Racing and Sheppard joined the Lucas Oil Late Model Dirt Series (LOLMDS) at Knoxville Raceway (Knoxville, Iowa) as the 17th annual Knoxville Nationals presented by Brandt got underway. With the third-and-final transfer spot in his heat race pinning him 13th on the starting grid for the preliminary feature, Brandon gained one spot in the 25-lapper to finish 10th.
For another $7,000-to-win preliminary feature on Friday evening, Brandon rebounded to win his heat race after contact with another competitor damaged his hood. Rolling off on the pole for feature, Sheppard led the first two laps but would eventually cross the line in third. He followed Tyler Erb and Tyler Bruening across the line with Tim McCreadie and Mike Marlar rounding out the Top-5.
With preliminary results placing Sheppard fifth on the starting grid for the $50,000-to-win Knoxville Nationals on Saturday evening, Brandon carried a steady pace throughout the 100-lapper to register a fifth-place finish. He trailed Mike Marlar, Tim McCreadie, Ricky Weiss, and Earl Pearson Jr. to the checkers.
For complete results from this event, please visit www.LucasDirt.com.
Back to News