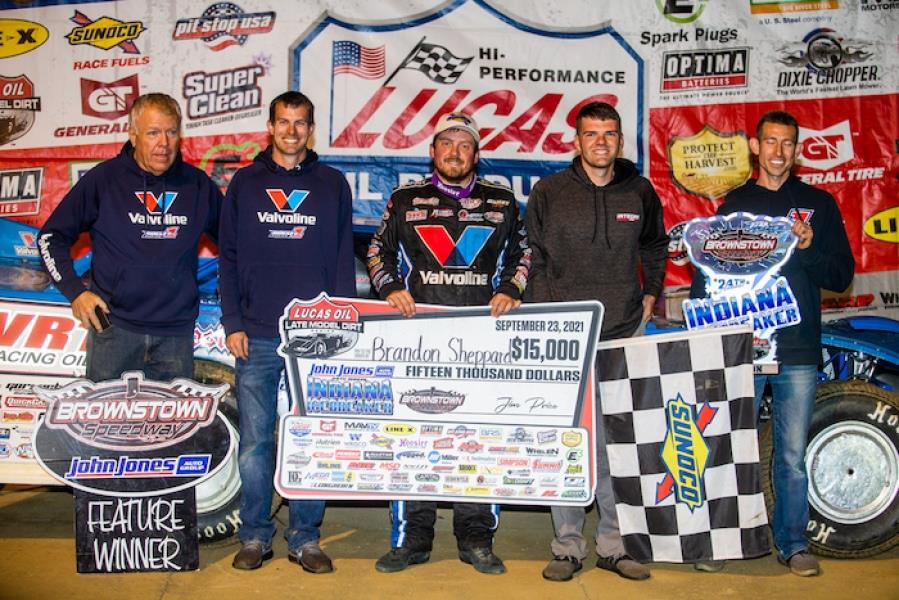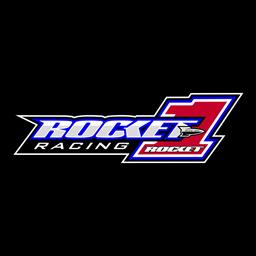 9/25/2021
---
Sheppard races to second-straight Indiana Icebreaker
It took over six months to finish what he started, but on Thursday evening when action resumed from the March-delayed Indiana Ice Breaker Brandon Sheppard picked up where he left off to race to the $15,000 event triumph in his Rocket1 Racing / Valvoline No. 1 Seubert Calf Ranches / Durham Racing Engines-powered XR1 Rocket Chassis Super Late Model. (Heath Lawson photo)
The victory marked his second-straight in the event, and Rocket1 Racing's 11th victory of the year.
"The track had a lot of character to it on Thursday night, but I didn't mind those conditions at all," Sheppard said with a grin in Victory Lane. "Huge hat's off to Rocket Chassis, Mark Richards, Steve Baker and everybody involved for building a strong, really good race car. We want to win these races and we're working our butts off to get there. It's paying off slowly but surely throughout the year."
Thursday night found Rocket1 Racing and Brandon Sheppard in action at Brownstown Speedway (Brownstown, Ind.) to take part in the rescheduled Indiana Icebreaker 50-lap feature from March 20. With his second-starting position already secured for the Lucas Oil Late Model Dirt Series (LOLMDS) sanctioned A-Main, Sheppard ran uncontested in the 50-lapper to register his 11th win of the year with the Rocket1 Racing team and second-straight Indiana Icebreaker victory. He took the checkers ahead of Steve Casebolt, Devin Moran, Hudson O'Neal and Jimmy Owens to pocket $15,000.
On Friday for the Night Before the Jackson, Brandon advanced one position in his heat race to record a runner-up finish. Starting the $10,000-to-win A-Main in seventh, Sheppard improved four spots to cross the line in third. He finished behind Tyler Erb and Tim McCreadie.
For the 42nd annual Jackson 100 on Saturday, Sheppard edged his way into the weekend finale with the fourth-and-final transfer spot in his heat. With $15,000 on the line, Brandon clawed forward two spots in the 100-lap affair to finish 13th.
For complete results from these events, please visit www.LucasDirt.com.
Back to News