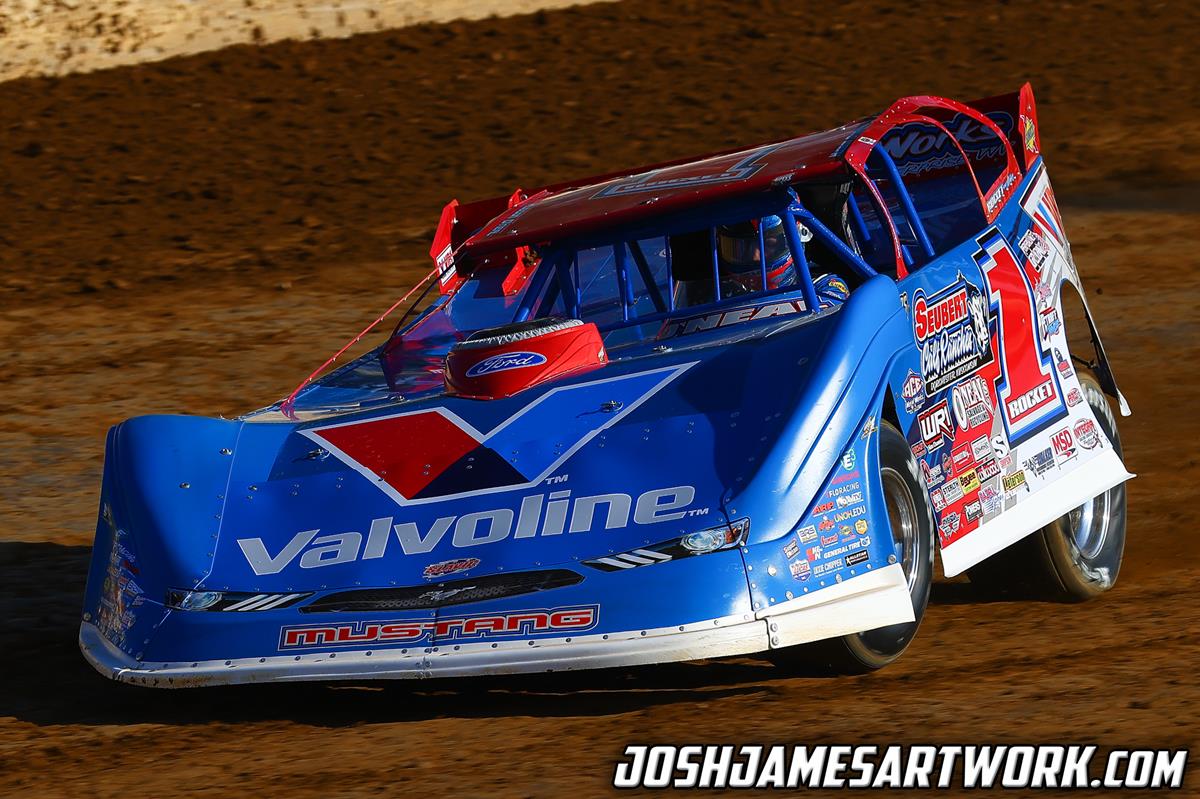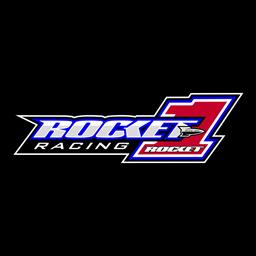 6/2/2023
---
O'Neal fifth in Castrol FloRacing Night in America stop at Florence
Hudson O'Neal battled adversity to register a pair of Top-5 finishes last week with his Rocket1 Racing / Valvoline / Seubert Calf Ranches No. 1 Ace Metal Works / XR1 Rocket Chassis / Durham Racing Engine Super Late Model.
Hudson charged to a fifth-place finish in Castrol FloRacing Night in America action on Wednesday night at Florence Speedway before adding a fourth-place performance in Lucas Oil Late Model Dirt Series action on Friday night at West Virginia Motor Speedway.
"It felt like we were behind the eight-ball all weekend. I got behind in qualifying on Wednesday at Florence (Speedway), but we were able to rally from 16th to finish fifth in the feature. On Friday at West Virginia Motor Speedway we started sixth and were able to claw to a fourth-place finish. Then on Saturday I caught the wall in qualifying. My team busted their tails to get the car back together and I was able to race from ninth-to-fourth in the heat race, but then the feature got rained out," O'Neal shared. "This week, I'm looking forward to getting back to Eldora (Speedway) for the Dream.
"We had a good car there back in April at the Castrol (FloRacing Night in America event), but a flat tire cost us the win. We're going to take what we learned that night and go full speed ahead after a crown jewel victory this week."
Hudson O'Neal returned to the driver's seat of the Seubert Calf Ranches No. 1 Rocket1 Racing Late Model on Wednesday night at Florence Speedway (Union, Ky.) for the seventh round of the Castrol FloRacing Night in America miniseries.
Amongst a field of 32 Late Model competitors, O'Neal edged his way into the $23,023-to-win A-Main with the fourth-and-final transfer spot his heat. Wheeling his way into the top-five, Hudson passed 11 cars in the 50-lap affair to register a fifth-place finish.
He trailed Ricky Thornton Jr., Bobby Pierce, Jonathan Davenport, and Tim McCreadie in the finishing order.
Hudson remains atop the latest Castrol FloRacing Night in America point standings.
On Friday, Rocket1 Racing and O'Neal invaded West Virginia Motor Speedway (Mineral Wells, W. Va.) for the two-day event with the Lucas Oil Late Model Dirt Series (LOLMDS). With a runner-up performance in his heat placing him on the third row for Friday's $5,000-to-win prelim, Hudson inched forward two positions to place fourth, which came behind Ricky Thornton Jr., Tim McCreadie, and Daulton Wilson with Jimmy Owens coming in fifth.
Hudson raced his way into Saturday's $50,000-to-win Historic 100 with an impressive ninth-to-fourth run in his heat race, but Mother Nature forced officials to postpone the 50-lapper to a date to be later named.
O'Neal is currently second in the LOLMDS points chase.
Full results from the events available at www.FloSeries.com and www.LucasDirt.com.
Rocket1 Racing is preparing to invade Tony Stewart's Eldora Speedway (Rossburg, Ohio) for the 29th running of the Dirt Late Model Dream. The weekend includes twin $12,000-to-win programs on Thursday and Friday with a $129,000-to-win mega finale on Saturday.
While Hudson is seeking his first Dirt Late Model Dream title, Rocket1 Racing claimed the $125,000 victory in 2019.
For more information on the crown jewel weekend, please visit www.EldoraSpeedway.com.
---
Article Credit: Josh James image
Back to News