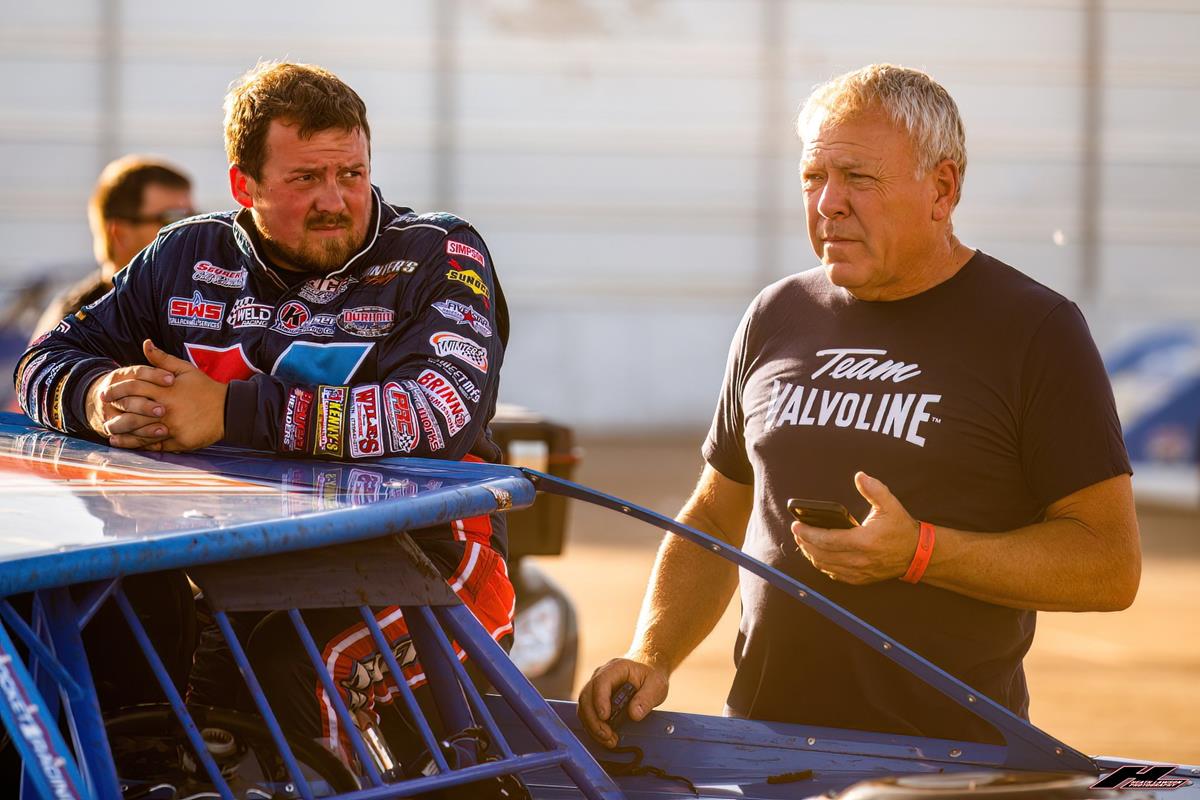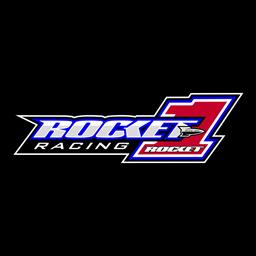 7/24/2022
---
Brandon Sheppard snags sixth-place finish in Silver Dollar Nationals at I-80 Speedway
SHINNSTON, W.Va. (07/25/22) – Rocket1 Racing and Brandon Sheppard embarked on hot and steamy span of racing last week in Nebraska and South Dakota with their Valvoline / Seubert Calf Ranches No. 1 Ace Metal Works / XR1 Rocket Chassis / Durham Racing Engine Super Late Model. (Heath Lawson photo)
Brandon accumulated a pair of Top-5 finishers to go along with a sixth-place finish in the Silver Dollar Nationals finale.
"It was brutally hot again last week, but our team performed well," Sheppard said. "We're really excited to head to Fairbury (Speedway) this week for the Prairie Dirt Classic. It's no big secret that FALS is one of my favorite places. Winning that race twice is on proudest accomplishment list, and we are ready to go after the third title this weekend."
Brandon Sheppard and Rocket1 Racing returned to action with the Lucas Oil Late Model Dirt Series (LOLMDS) on Tuesday as the series made its debut at the premier Huset's Speedway (Brandon, S.D.).
Picking up a heat race win over Tim McCreadie, Sheppard locked into the third-starting position for the main event. With $10,000 on the line, Brandon dropped one spot in the 40-lap affair to register a fourth-place finish. He trailed McCreadie, Mike Marlar, and Tyler Erb to the checkers with Hudson O'Neal in fifth.
With 60 entries signed in for battle on Thursday evening at I-80 Speedway (Greenwood, Neb.) for the Dirt Track Bank Go 50, Brandon secured his spot into the $12,000-to-win A-Main with a heat race triumph. Inching forward one position in the 50-lap affair, Sheppard crossed the line in fifth.
On Friday afternoon as the Imperial Tile Silver Dollar Nationals weekend kicked off with two rounds of heat races, Brandon followed up an eighth-to-fourth run in his first heat with a fifth-to-third showing in the second round.
Locked into the 10th-starting position for $53,000-to-win A-Main that got pushed back to Sunday by inclement weather, Sheppard gained four spots in the 80-lap affair to finish sixth.
Brandon is second in the latest LOLMDS point standings.
Full results from last week's events as well as the latest standings are available at www.LucasDirt.com.
This Friday and Saturday the team rolls into Fairbury (Ill.) Speedway for the 32nd running of the Prairie Dirt Classic. The historic event posts $50,000 to the winner along with a bonus of $500 for every lap lead in the feature. As a result, one driver could win up to $100,000 in the 100-lap finale.
Additionally, $3,000-to-win qualifiers will be held on Friday night.
Brandon has won the event twice with Prairie Dirt Classic titles coming in both 2017 and 2019. Meanwhile, former Rocket1 Racing driver, Josh Richards snared the victory in 2016.
For more information on the World of Outlaws CASE Late Model Series sanctioned weekend, please visit www.FairburySpeedway.com.
Back to News